Transportation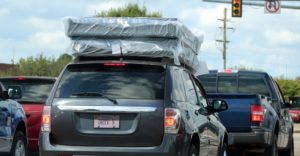 Growth comes with a cost.  More people = more cars = more of everything. Transportation in Loveland is Job #1 for our foreseeable future.  Many projects are underway, I-25 Expansion, Hwy 402/I-25 Remodel and expansion, Hwy 34/I-25 remodel and expansion, 37th St connectors and many, many more.  Most of these projects are funded and awaiting construction cycles, others remain in need of funds.
It is Councils primary to maintain our way of life – and that will require the bulk of our spending being directed to transportation for many years to come. As council we have dedicated millions of dollars in the last 5 years to these projects, but with the limitations on State transportation dollars – we will be called upon for many more City dollars as other projects come to light.  Council must keep Loveland prosperous and funded to a level where we can participate with our neighbors in these important projects.
Broadband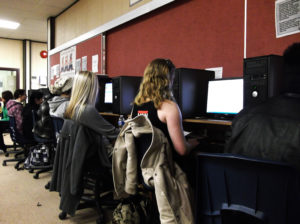 In 2013 when I started exploring Broadband I was driven by multiple problems in our community.  Primary for me were our kids, Thompson R2J was using Microwave antennae to meet their internet needs, and the system was failing miserably.  Our citizens were complaining so loudly about their internet service that the City had to modify the inbound phone system to screen calls complaining about Internet/phone service.
I took on Broadband as my personal 'windmill' and set out to collect the information necessary to bring Loveland up to 21st Century standards.  In September, after 4 years of outstanding work by City Staff, LCAB and it's predecessor LBAC, this vision begins construction.  PULSE will serve Loveland with Platinum standard Broadband for decades to come and place Loveland in the top 3% of cities nationwide for Broadband service.
LCAB (Loveland Communications Advisory Commission) and a dedicated City Staff have been instrumental in bringing 'world-class' broadband to Loveland, and as their Council Liaison I have been inspired by the insight and talent this group brings to bare. Their task has just begun as they will be called on in the coming years for advice on implementation, marketing and bringing PULSE to market for all the citizens of Loveland. I know they are up for the challenge.
Downtown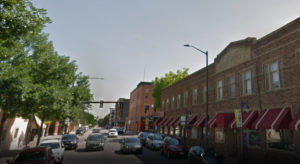 As a Charter Board Member of the DDA (Downtown Development Authority) it has been a pleasure to watch our downtown core grow and prosper.  Serving on the negotiating committee for the Foundry project was a challenge, a lot of work, and has ultimately become one of the most satisfying adventures while I have been on council.  This 4 year vision has now turned to streets, bricks and people enjoying our Downtown, as never before.  City staff has been outstanding in steering Councils vision and soon we can all enjoy 'first run' movies in our own downtown, eat at some fabulous restaurants, all while enjoying the FREE parking just ½ a block away.
While we usher in the new – we can not forget the past.  As an 8 year Council Liaison to the Historic Preservation Commission, I am very proud of the Committee members who ushered in 'Historic Downtown Loveland' after years of hard work, which opened multiple funding sources for our Historic Building owners.  HPC protects and enhances the Historic Character of Downtown, through programs, building permit and demolition reviews and guidance provided to City Council on all Historic issues effecting our City.
Business Development/Managed Growth – Parks and Open Space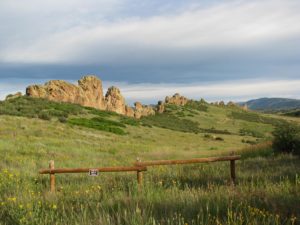 Balancing growth in Loveland is a tricky job.  Personal property rights are paramount in the coming growth cycles for our residential community.  Business and Commercial growth must follow to provide the jobs and resources, so our citizens have employment in the community they have chosen as their home. In the marketplace today, commercial/industrial growth doesn't occur naturally like it has in the past.  Communities throughout Colorado are chasing prime commercial/industrial projects and Loveland must have a place at this large table, or be left to a dwindling job base, and bedroom community status.
We are fortunate that through the County and City Open Space programs, large tracts of land are being set aside for green space, parks, farmland and undeveloped buffers.  These programs are critical to managing our growth in the future, and the staff in charge do an excellent job.
City Council is left with the monumental task of deciding what projects are worthwhile, affordable, desirable and right for the community.  Managed growth is the goal, while maintaining community vitality and prosperity.  Not an easy task, but when I reminisce about our town in 2011, when I was first elected, I am proud of what we have accomplished.  Sprouts, The Foundry, the DDA, multiple commercial companies and so many more are a standing testimony to what can be accomplished when the City combines vision, managed growth, and hard work toward a single goal – 'Keeping Loveland Loveable'.
Transparency in Government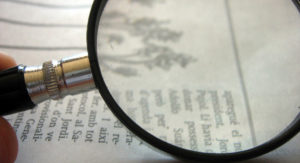 Loveland is one of the most transparent Governmental structures in Colorado.
Using online technology, citizens can obtain:
City Council minutes / Information Packets
City Council / Planning Commission Video Archives and Live Feeds during meetings
City Council Emails (In and out)
City Budget Worksheets – (downloadable)
Building Permits – including status, updates, form submittal and applications
Parks and Recreation – calendars and scheduling
City Meeting Schedules and Locations
Library services and scheduling
Museum Services, Scheduling and Video tours
Rialto Theater – schedules and ticketing
And more………..
And of course, all service is available at 'the counter' from the city departments.
I absolutely support transparent government for the people.  While each of the items listed above have been available for several years – constant improvement is ongoing and necessary to stay current with the evolving technological landscape.
Transparency is more than a political 'buzzword', it is a philosophy.  I am proud of our City Staff and City Council that have been supporting this philosophy for many years.
The Arts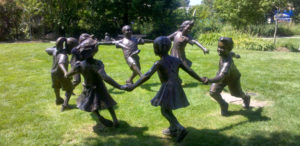 Loveland is well known for our beautiful mountains, our plentiful lakes, our incredible location and our Arts community. While God has blessed us with our surroundings, the Arts Community has grown from years of hard work and dedication by a wonderful group who have diligently built Loveland into one of the premier Arts Communities in the US.
It has been a pleasure, and a little intimidating to serve on the Cultural Services Board as their liaison to Council for the last 4 years.
CSB (Cultural Services Board) is made of a group of dedicated volunteers that support our Museum/ Gallery and Libraries and guide council in all things "Artsy".
The Rialto is the 'Crown Jewel' of downtown, hosting 250+ program days/year of music, comedy, kids' programs, movies and much more – year-round.
While the 'Arts' enhance our surroundings and offer continuous enjoyment in Loveland, they are also a major contributor to our economy. 300+ local artists sell their art to venues around the world – and Loveland benefits from every sale.
The 'Arts Community' needs a central focus and funding mechanism to take Loveland to a new level, similar to Sante Fe, and I hope the new 'Downtown Creative Sector' movement can be that catalyst.  I support these efforts – 100%.