Affordable / Attainable Housing
While our local heroes, Loveland Housing Authority and Habitat for Humanity, have more than doubled our affordable housing inventory during my time on council – more needs to be done.
We now face a double problem:
Affordable Housing
Council needs to remain strong in supporting our partner organizations in obtaining State and Federal grants that are the backbone of Affordable housing availability – then back those efforts with all resources we can provide at a local level. Regional developers are now entering the marketplace with commitments to assist our non-profit partners with property for Affordable units – a very welcome addition to the mix!!!
Attainable Housing
When our entry level Firefighters, Police Officers, Nurses and more can't afford a home in Loveland – the system is certainly broken! As a City, we owe it to those that Protect and Serve the opportunity to live and thrive in the community they love and protect. The problem can only be solved with supply and demand. We simply need more 'Attainable' level housing – and while new apartments and Condos are popping up all over – we need to make sure there is a clear pathway to home ownership for all our young singles and families that want to Live, Work and Play in our wonderful city. This means more apartments, entry. level homes, and for sale Condos until the supply/demand equation fills the need and apartment prices start dropping. I remain committed to Smart Growth in our City – as I always have.
Transportation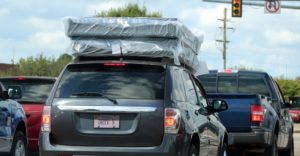 Growth comes with a cost. More people = more cars = more of everything. With completion near on the 5-year I25/Hwy34 project, our focus now turns to East Eisenhower.
Expected growth in East Loveland will be painful – construction always is – but with good planning and resources, anything is possible.
It is Council's primary job to maintain our way of life –and we will do just that. As a council we have dedicated millions of dollars in the last 9 years to these projects, but with the limitations on State transportation dollars – we will be called upon for many more City dollars as other projects come to light.
As many authors have penned – "no city survives by being stagnant, you either grow or die." While so many cities across the county are slipping into decay – I choose prosperity for Loveland, and our plans for our transportation system are just the start.
Broadband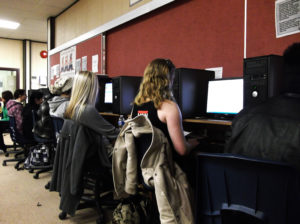 In 2013 when I started exploring Broadband, I was driven by multiple problems in our community. Our kids and their education is Job #1. Thompson R2J was using Microwave antennae to meet their internet needs, and the system was failing miserably. Our citizens were complaining so loudly about their internet service that the City had to modify the inbound phone system to screen calls complaining about Internet/phone service, redirecting those calls to the carriers.
I took on Broadband as my personal 'windmill' and set out to collect the information necessary to bring Loveland up to 21st Century standards. In September, 2019, after 4 years of outstanding work by City Staff, LCAB and its predecessor LBAC, our vision began construction. PULSE will serve Loveland with Platinum standard Broadband for decades to come and place Loveland in the top 3% of cities nationwide for Broadband service.
LCAB (Loveland Communications Advisory Commission) and a dedicated City Staff have been instrumental in bringing 'world-class' broadband to Loveland, as their Council Liaison I have been inspired by the insight and talent this group brings to bare. Their task has just begun as they will be called on in the coming years for advice on implementation, marketing and bringing PULSE to market for all the citizens of Loveland. I know they are up for the challenge.
As it reaches completion, PULSE is becoming the Northern Colorado leader in Community Broadband and will soon be expanding to adjacent cities to assist them in implementation of the National 'Internet for All' initiative.
Downtown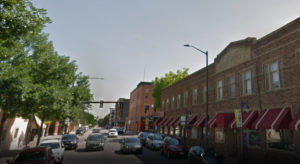 As a Charter Board Member of the DDA (Downtown Development Authority) it has been an honor to watch our downtown core grow and prosper. From serving on the negotiating committee for the Foundry project, to watching the 'DRAPER' move to design – from working with the city to provide assistance on Fire Sprinkler systems to reviewing the plans for a new 4th street (H.I.P. Streets) – from watching a crumbling Opera House (4th and Cleveland) turn to a wonderful game center and office building to getting ready to usher in a new grocery store (Natural Grocers) in our DDA footprint – I have been honored to play a role in making it all happen. The list goes on and on!
While we usher in the new – we cannot forget the past. As a 12 year Council Liaison to the Historic Preservation Commission, I am very proud of the Committee members who ushered in 'Historic Downtown Loveland' after years of hard work, which opened multiple funding sources for our Historic Building owners. HPC protects and enhances the Historic Character of Downtown, through programs, building permit and demolition reviews and guidance provided to City Council on all Historic issues affecting our City.
Former Mayor Cecil Gutierrez often said that "In 2011, you could shoot a cannon in Downtown Loveland on a Friday night – and not hit a soul" – and while very colorful – he was also correct.
We now have a bustling Downtown with 'something for everyone'!
I have been working on 'Loveland Downtown' for 12 years – and am incredibly proud of the accomplishments we have made.
Please join me for 4 more years of incredible projects – and we can toast "Downtown Loveland 2.0"!
H.I.P. Streets (Heart Improvement Program)
This long-term vision for downtown is now going to become a reality. With the funding mechanisms made possible by the City, and the DDA – this $30 Million+ project is now within reach. Planning is underway – and the current plan is to break ground next spring.
This project will include new infrastructure (Water, Sewer, Electricity and Broadband) on 4th Street – starting at Garfield and stretching east to Jefferson. 6 Blocks of a beautiful new look for Downtown Loveland! 4th street will change forever – while preserving the historic buildings and the parts we all Love!
Get ready for some challenges – a lot of construction – and a 'new' downtown Loveland we can all be very proud of.
Business Development/Managed Growth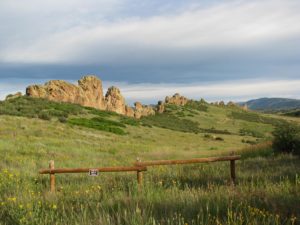 Balancing growth in Loveland is a tricky job. Personal property rights are paramount in the coming growth cycles for our residential community.
Business and Commercial growth must provide the jobs and resources, so our citizens have employment in the community they have chosen as their home. In the marketplace today, commercial/industrial growth doesn't occur naturally like it has in the past. Communities throughout Colorado are chasing prime commercial/industrial projects and Loveland must have a place at this large table, or be left to a dwindling job base, and bedroom community status.
We are fortunate that through the County and City Open Space programs, large tracts of land are being set aside for green space, parks, farmland and undeveloped buffers. These programs are critical to managing our growth in the future, and the staff in charge do an excellent job.
City Council is left with the monumental task of deciding what projects are worthwhile, affordable, desirable and right for the community. Managed growth is the goal, while maintaining community vitality and prosperity. Not an easy task, but when I reminisce about our town in 2011, when I was first elected, I am proud of what we have accomplished. Sprouts, The Foundry, the DDA, The Opera House, the Amazon Regional Warehouse, Natural Grocers, Historic Downtown Loveland, 3 new Fire Stations, New City Service Center, Jax Sporting Goods West, The Beet (museum), 1000+ new homes in the Centerra Complex, 1500+ new apartments around town, many not listed and much more to come. All the product of a City Government that stands ready to march into the new age, while keeping Loveland the BEST place to Live, Work and Play in Northern Colorado.
Transparency in Government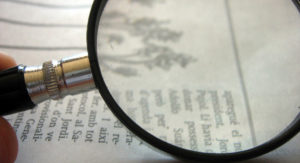 When I was first elected in 2011, I promised transparency!
Now, Loveland is one of the most transparent Governmental structures in Colorado.
Using online technology, citizens can obtain:
City Council minutes / Information Packets
City Council / Planning Commission Video Archives and Live Feeds during meetings
City Council Emails (Global Relay)
City Budget Worksheets – (downloadable)
Building Permits – including status, updates, form submittal and applications
Parks and Recreation – calendars and scheduling
City Meeting Schedules and Locations
Library services and scheduling
Museum Services, Scheduling and Video tours
Rialto Theater – schedules, ticketing and show information
And more. . .
I absolutely support transparent government for the people. While each of the items listed above has been available for several years – constant improvement is ongoing and necessary to stay current with the evolving technological landscape.
Transparency is more than a political 'buzzword', it is a philosophy. I am proud of our City Staff and City Council that have been supporting this philosophy for many years.
The Arts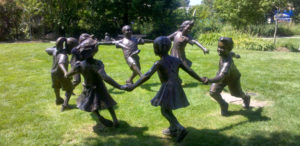 Loveland is well known for our beautiful mountains, our plentiful lakes, our incredible location and our Arts community. While God has blessed us with our surroundings, the Arts Community has grown from years of hard work and dedication by wonderful groups who have diligently built Loveland into one of the premier Arts Communities in the US.
It has been a pleasure, and a little intimidating, to serve on the Cultural Services Board as their liaison to Council for the last 8 years.
CSB (Cultural Services Board) is made up of a group of dedicated volunteers that support our Museum/ Gallery and Libraries and guide council in all things "Artsy".
The Rialto is the 'Crown Jewel' of downtown, hosting 250+ program days/year of music, comedy, kids' programs, movies and much more – year-round.
While the arts enhance our surroundings and offer continuous enjoyment in Loveland, they are also a major contributor to our economy. 300+ local artists sell their art to venues around the world – and I always look for sculptures that bear the names of our finest when traveling.